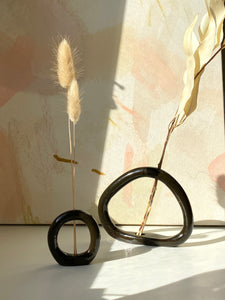 Preserve Stem Holder & Preserve Stem Holder Mini Bundle 
DIMENSIONS   5 x 6 x .5" & 2 x 2.5 x .5" each stem holder is unique and one of a kind, shapes may vary. the measurements are approximate. 
MEDIUM   black clay
NOTES   natural colour, glazed. each piece is made by hand and fired in small batches.