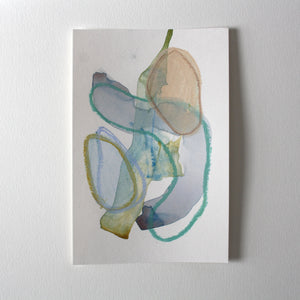 I started these pieces last year when I took a solo trip to Paris for my birthday. It is one of my favourite cities, where I am deeply inspired. 
TITLE  Paris, September no. 10
DIMENSIONS   6x9"*
MEDIUM   watercolour, and pastel on acid free watercolour paper.
NOTES   original work; signed, titled and dated on the back. Ships for free!
*dimensions are approximate.